Over the last few months, a lot of buyers upped the ante on the number of bedrooms they wanted in their new homes.  And this go around, it's not about expanding families, but about creating home offices.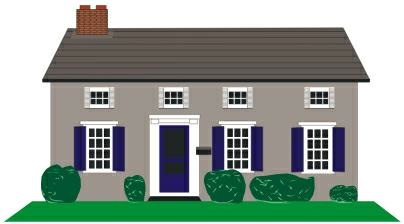 For a great home office, you might need some extra space, but it doesn't really have to be a bedroom.  Here are some ideas for creating a home office that provides some separation from your household's living area, but doesn't necessarily add an extra bedroom to your wish list:
For condo buyers, check out units that have a sunroom off of the living room.  My first real estate purchase was in a pre-war building overlooking Rock Creek Park.  There was a solarium off the living room that was a perfect fit for some bookcases and a desk with a view of trees and the National Cathedral.  I did some of my best writing there!
Many of the old Wardman style row houses have old sleeping porches that have been enclosed as finished living spaces, and they often have a room at the back of the house off the master bedroom. These areas can work well as office space that is sunny and might even have a view of a back garden.
I'm seeing some wonderful home office setups in basements, and while they might not have a lot of (or any) natural light or a great view, they are often better in terms of separation from the rest of the family, and they can offer a lot of space – and privacy for all of your Zoom meetings.
Homes with walk-out basements have great downstairs possibilities, especially if you might have clients coming to the house for appointments.  These homes offer a separate entrance from the outside, and there is often a room with windows (natural light) and a bath or half bath nearby.
As you are creating your vision for a new place, there can be many ways that you might not have thought of to tick your most important boxes.  It's good to share with your Realtor not just what spaces and features you need, but also how you plan to live in your new place.
Bottom line?  Communication is key!
If you are planning a move, please let me help. You can reach me at 202-549-5167 (call or text) or email me at housepat@mac.com.