This is what I call a great view!
Last week, as new condo listings came onto the market, quite a few listing agents boasted about "fabulous", "astonishing" or various other multi-syllable words describing the views these units offered. And only one of them lived up to the hype.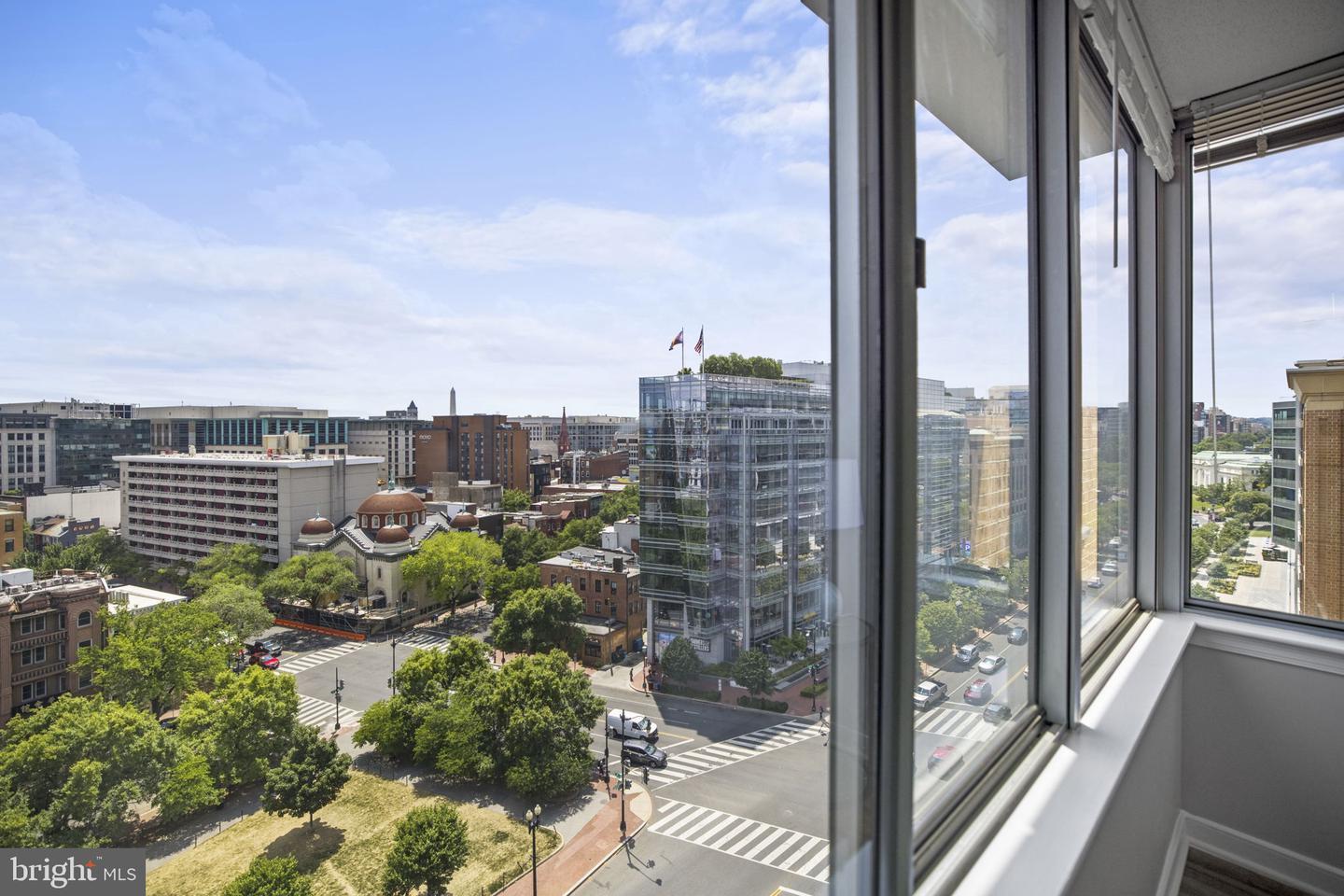 As I skipped through the listing photos, I saw that the living room looked sunny, but the actual view was a parking lot. The bedroom looked out on an alley boasting garbage cans, junker cars and one could imagine the noise the big old garbage trucks would make on their weekly runs. There was another listing that showed an amazing view from, not the unit for sale (it was on the second floor), but the building's roof. Um, that's cheating.
On Sunday, I held an Open House for my colleague, Andres Serafini, and this place did indeed have the breathtaking view described in the listing – and you could enjoy it from the living room and both bedrooms. You could see up and down Massachusetts Avenue, from the fountain near Union Station up to what is now an Apple Store in an old historic building. It included many church steeples and an historic synagog, a triangle park below where neighbors took their dogs for a romp, oh! And the Washington Monument!  Yes, you could watch the fireworks from any room in the place. Andres didn't have to go up to the roof deck (with pool) to get great photos.  All he had to do was walk up to any window and wow!
Views here in Washington can be a strong selling point. My first condo had a top floor view over Rock Creek Park, the Taft and Calvert Street bridges, the Marilyn Monroe mural on a Connecticut Avenue beauty spa, and the National Cathedral.  I loved it, and living there turned me into a view person!
The most popular DC views are the Washington Monument, the Capitol building, the Potomac River and the National Cathedral. And there are relatively few condo or coop units that have views that are even interesting, let alone fabulous or astonishing. And I've seen a bunch of great view photos for apartments that had what I call and "urban view", which means that the bricks on the wall of the building next door are about six feet away from the living room window of the unit in question. All you had to do was to climb a few flights of stairs to a roof deck, et voilà.
So if view is important to you, seeing with your own eyes is the only way to make sure of what you will actually get!