What's a View Worth?
My first condo won me over with a spectacular view of Rock Creek Park and the National Cathedral.  I could look out any window from my top floor unit and see neighborhood dogs chasing frisbees, and the season changes were stunning.  When it finally sold, the view was the thing that made the buyer's checkbook fly out of his pocket and turn into an earnest money deposit.  But my unit didn't sell for much more money than similar condos in the area looked out over less inspiring vistas.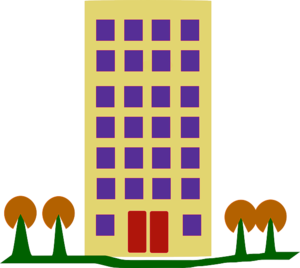 When you are looking through the online listing information, the photos will often include pictures of purported views.  The Washington Monument, Capitol dome, the Potomac River or park land are among the most popular.  But do not assume that any of these can be seen from the windows of the property you are viewing online.
Quite often, the photos include shots taken from the building's roof, which may or may not have a deck.  When you look out the windows of the unit in question, you might see a pleasant street view, or the place might overlook an alley.  Many condos have what I call "urban views" of bricks walls, either the building next door or even air shafts.
Here are the signs of possible view impairment when you're looking at online photos:
The curtains or shutters are closed, or there are sheers on the windows.
There are blinds pulled up from the windowsill to about halfway to the top of the window to hide the cars parked just outside.
There are no windows at all in the listing photos.
The unit is on a lower floor.
The windows in the photos have been edited to blur the views.
For some buyers, the view from a unit can be a deal breaker.  Others will overlook an urban view for a spectacular kitchen, large spaces, or at least for good light.
But will getting a great view cost you a lot more money?  Views are just one of many features that influence the price of a property.  Location and condition are usually a lot more important, And of course there is staging.  It's as much about what buyers see when they step across the threshold as what they see on the other side of the windows.
If you are contemplating a move, please give me a call or send a text to 202-549-5167 and I'd be glad to meet with you, either in person (wearing a mask, of course) or virtually, to help you get started.