When my parents moved to the Washington area sometime around 1970, their newly build house had the latest in the fashion of the day – a kitchen theme with avocado green and harvest gold in the appliances and wallpaper.  It was about as chic and trendy as one could get, until it wasn't any more.  Time and taste changed, and when they got the house ready to sell a few decades later, they lost the green and yellow, and put in new white appliances and a more neutral color for the walls. It was a fast a relatively inexpensive fix.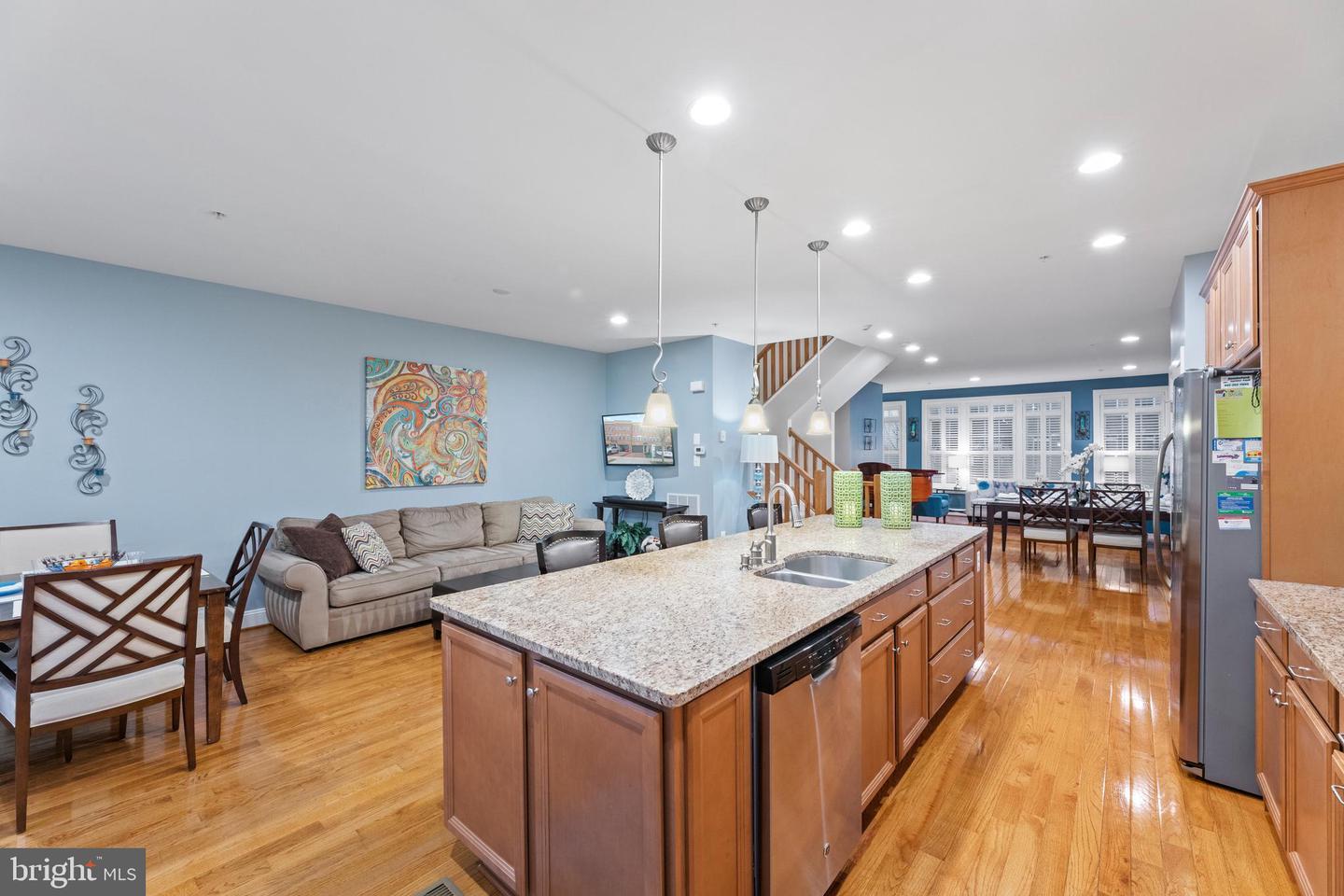 Today, when I'm showing houses, many have been designed or renovated to feature the latest trend: kitchens that are completely opened up to the dining room and other living areas.  And until lately, most of my buyer clients have actually preferred this arrangement.  Even I have been eying the wall between my kitchen and dining room and trying to decide if I should lose it and transform my 105-year old house from a classic into a more trendy space.
This type of redo would add some much needed counter space to my long and skinny galley kitchen.  And if I was in the kitchen preparing food for guests, I might not feel so isolated if the rooms were opened up.
But here's the rub.
Like many people, I am a really messy cook.  Guests would walk in and see lots of dirty pots and pans and various types of cooking clutter on my new quartz counter tops.  And the view of my cooking chaos from the dining room table would probably be less appetizing than the culinary feats that I created in that open space while chatting with guests.
I would also lose a lot of storage space that is in the cabinets hanging on the kitchen side of the wall. The would create a challenge for finding new ways to build in storage for food and the many kitchen toys accumulated during my Sur le Table addiction period.
Finally, this type of change would dramatically change my classic formal dining room into a trendy, informal space that does not quite fit the character of the house.
I think that an opening up a kitchen to a family room can work well, as long as the evidence of meal preparation is out of the line of sight from the more formal living and dining rooms.
A lot of Washington's housing stock in very old and, like mine, maybe not greatly improved by knocking down walls. And I'm starting to notice that a lot of the buyers I work with, even some of my much younger clients, are pushing back against what they call the HGTV look, especially if they currently live in an apartment or condo that has the kitchen totally exposed.
If you are contemplating a remodel that involves completely opening up your current kitchen, be careful. If we are approaching an end to an open space era, and I think we might be, your place could soon look as dated as avocado green kitchen appliances.  And when it's time for you to sell, updating will mean reconstructing some of the walls you've taken out.  And it will likely be a lot more expensive than the simple changing of appliances and wall colors that my parents had to accomplish to update their That 70's Show house.
If there is a move in your future, I'd be honored to help.  Please call or text me at 202-549-5167 or email me at housepat@mac.com.  If you'd like to see some Monday Morning Coffee archives, please visit my website at www.housepat.com.