There are two kinds of March Madness.  One plays out on college basketball courts around the country. The other is seen in neighborhoods and condo buildings around the country.  What does the real estate version look like in the Washington Metro area? Fabulous if you are a seller!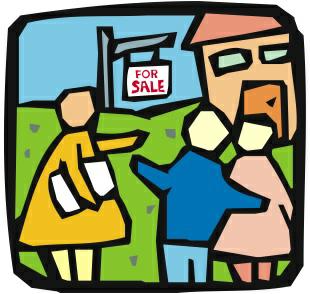 In DC and the relatively close in suburbs, our multiple listing service shows only 141 new listings total have come on the market since March 1, 98 single family homes and the rest are condos and coops.  Of those, only 54 remain on Active Status. For single family homes, 70 out of 98 have already flown off the shelf.  For condos and cooperatives, things were a little calmer, with only 26, out of a total of 43 new listings, going under contract in the first two weeks of this month.
There's one other thing – many of the sellers who listed homes during the last 7 days won't even begin to look at offers until Tuesday or Wednesday of this week, as they and their agents prepare for what they hope will be crazed bidding wars. This means the market is more challenging than the current numbers might indicate.
As in most markets, homes that "show well" tend to be the ones to go quickly and in bidding wars. If they smell like smoke or kitty litter, you will have a better chance of success with an offer. If they back to the Beltway or I-95 or are inhabited by serious hoarders, ditto. Buyers who are willing to consider larger condos instead of a townhouse or detached house are more likely to have success when they find a place that works for them.
Of course, the idea is to find a home you love and succeed in buying it. This takes careful preparation and a great search and offer strategy so you get a place you love, instead of settling for something nobody else wants – usually for good reason!
If you are getting ready to buy or sell a home in this busy market, I can help! And I'll never be too busy to help you, your friends or family members make their next move – and to make the experience as smooth and enjoyable as possible.  Please contact me at 202-549-5167, and I would be honored to help.