Back in the day, the most important thing you could do to make a great first impression on buyers for your home was to make sure that when they pulled up in front for the first time, your façade and front yard landscaping would make them swoon.  Well, times have changed.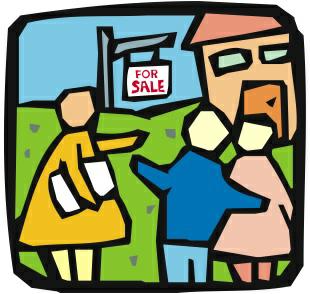 Today, people see your home for the first time on some real estate web site that includes the basic listing information then lots of photos, often a 3-D Virtual Tour, and if your listing agent is smart, a floor plan.  What buyers see will, in large part, determine whether or not your home will even make it to the list of properties they want to see in person.
During the Covid market, it was not about getting lots of people through your front door, but helping people for whom the house won't work to rule it out – especially if you are living in your home while it's on the market.  Sellers didn't want a lot of people traipsing through with germs they might leave behind, and buyers want to minimize their own risks of walking out with your germs or those of other buyers.  And the importance of creating a great online first impression caught on and is probably here to stay.
Most buyers have figured out that what you see in the photos isn't always what you get, and here are a few assumptions they may make when they are perusing your listing –
If there are no photos of the front of your home's exterior, buyers might think it's because the façade is really ugly.
Leave out kitchen photos, and they will assume it looks like the set of "That 70's Show".
If your photos were taken with a super wide-angle lens, buyers' expectations are likely to go unmet, and when they see the house in person, they are likely to be pretty annoyed if the rooms are tiny.
Even now, with a lot of people vaccinated against Covid, a lot of the changes in the ground rules for marketing real estate have caught on.  We are starting to give more information than we used to, and we're including floor plans more often to create a better sense of the way the space flows on each level.  We're also using more 3-D video tours, and while they are still a little clunky to navigate, they are usually more useful than just still photographs.
If you are thinking of selling your house, be sure that when you interview agents, they give you a very clear idea of how they will present the property, both inside and out as well as virtually and in person.  It's called working with you to make your house look terrific, then marketing the place to look like buyer bait.  And it helps if the bait shown in your photos closely resembles your house or condo!