Recently, I met with a woman who wanted to sell her townhouse and move to something smaller.  And she was all ready to go.
During our meeting, she proudly showed me around the place, pointing out all of the "improvements" she had made to get her house more than ready for prime time – hers was going to be a showpiece that would wow everyone who walked through the front door.
Except that it wasn't.
First, the house was attached to neighbors on two sides and didn't get a lot of natural light. She had painted the dining room a color of red that should never have left the nail salon.  And the living room?  It was a dark chocolate brown that should have been steaming in a saucepan on the kitchen stove.
She had renovated the kitchen and baths, and she proudly told me how lucky she was to have found some Formica that looked just like granite.  Oh dear!  And it was green!  The appliances, while stainless, did not match and seemed to be arguing with each other. But she had gotten them for great prices at various clearances, mostly in the dent and ding section. The bath was done in a day by a company that specializes in quickie remodels that coat everything in the room with a layer of some kind of plastic.  And there was much more – too much more to describe in one post.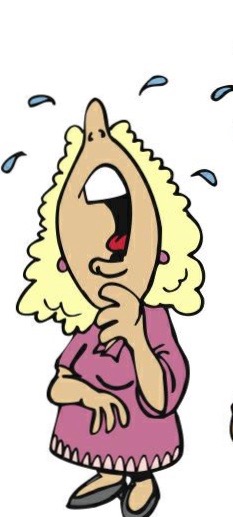 My brain-to-mouth filter mechanism had a total breakdown.  I explained that she should have called me – or some real estate professional – before making these changes.  When I told her, as tactfully as I could, that in its present condition, her home would be unlikely to sell even close to the price that she was expecting, and that most buyers, if they could even get by her "improvements", would probably rip out everything that she had done to prepare her house.
I made her cry.  She asked me to leave.
She listed the house with someone else who had a lot more tact that I do, but who listed it with the seller's improvements just as they were.  It sold after many price reductions for much less than she expected to get for the place, and it took a long time to find buyers willing to look beyond her choices and see what could be done with the house.
I thought about this seller over the weekend when my favorite contractor came by my own house.  I had some plumbing replaced and it he'll need to drywall the holes in the walls and paint the living and dining rooms.  And when I choose the new color, I'm calling a favorite colleague who is just the best with paint choices.  She is part of a team that works with a lot of builders who renovate old homes and build new ones from scratch.  And every time I show one of her listings, my first question to myself is, "OK, what's that color in the living room?"  I think I'll invite her to lunch this week!
So, what's my point here?  If you are making changes to a home that you might be selling in the near future, first consult an agent who can help you make important choices in colors and materials.  You'll also want to be sure that the work you do is cost effective and will appeal for today's picky buyers.
And don't be shy.  Even if you don't plan to sell your house next month or even next year, most agents I know would appreciate the opportunity to help you at the early stages – and for the chance to get near the top of the list of people you will consult when it is time to make a move.