My home is in a residential area near downtown Washington where houses have been flying off the shelf at outrageous prices for over a year now.  Now all of a sudden, there is inventory in my neighborhood that is sitting for weeks, even months in a some cases, without attracting buyers.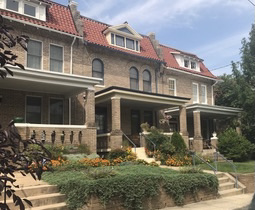 So what's this all about? Basically, the spring/summer market is over. We are having our annual seasonal slowdown.
Those people who were out there willing to pay crazy prices for a house have been absorbed. And the prices they paid (prices that other people were not willing to pay) are now being used as the basis for asking prices on new listings, and buyers are balking.  Finally, some sellers seem to think they can put their home on the market looking like hoarder heaven and smelling like cats, but combining a high price with dodgy condition is not a recommended strategy whatever the market.
During my decades in real estate, the market has slowed a bit each fall, and then between Thanksgiving and New Year opportunity knocks for buyers. But it's typically a short window.
My prediction for the next few months? I expect the local market will remain quite robust for detached single family homes, especially those with good Metro access around the entire area.  The buyers who are out looking will continue to be attracted to homes that are well-priced and carefully prepared for the market. At the same time, I think that townhouses (at least outside of the District) and condos will have some excellent opportunities for buyers, both those looking for a place to live and investors looking for income property.
If you are considering a move, please contact me at 202-549-5167.  I would be honored to help.
Originally published 10/25/21