This week, I have an old friend flying into town to look at houses, and the inventory is tight. Even so, when I signed onto our multiple listing service, I found a lot of places that looked like possible fits, at least that's how they looked in the photos. But because her time here will be limited, I thought it would be a good idea to do some quick previews before meeting her flight – and it's a good thing that I did!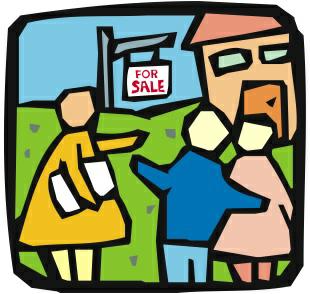 You can get an idea of what a place will be like from the photos, but only an idea.
The mapping online tool helps eliminate many of the properties. often due to the surrounding homes, schools and commercial buildings.  A lot of that you can figure out by looking at the map, although it won't quite drive you down the street virtually.  The map tells only a small part of the story. It doesn't show next door neighbors with grass that's two feet tall and peeling paint on the exterior. And it's unusual for junker cars to show up in any virtual tour.
Then inside, most real estate photographers use wide angle lenses, and if the lens is wide enough, rooms will look much larger than they actually are.  And you can't take a picture of stale smoke or kitty littler odors.
After some intense previewing, I ruled out about two thirds of the homes that I might have shown if I'd relied solely on the MLS and my overall knowledge of the neighborhoods that were possibilities.  Still, I emailed all of the information to my client and if she overrules me, I'll certainly add anything I rejected from the show list.
In this market, we hear of a lot of people moving here from other areas are buying homes sight unseen, relying heavily on what they see online, and sometimes the judgement of their agents or family members.  And often that works.  But just as often, it leads to disappointment when the buyers finally get a glimpse of their new home – almost always after it's way too late to get out of the deal.
When buying a house, seeing really is believing – the house, that is.  Not just the online pictures.
If you are planning a move, or if you are curious about what your home is currently worth, I would love to help. You can reach me easily by phone or text message at (202)549-5167, and unless I'm driving or in church, I'll answer or call you right back. You can also email me at housepat@mac.com.